Flotation Beads 4009
Flotation Beads are a plastisol additive for buoyancy.  Buoyancy (in terms of soft plastics) is a lure's ability to float. All soft plastics should have high buoyancy.  This is especially useful when plastics are rigged with weights. The buoyancy of the lure will counteract with the weights, giving it more life-like movement as it pulls itself towards the water's surface. Make your lures even better with the addition of flotation beads. Add to plastisol prior to cooking to increase buoyancy; from suspending to top water, the choice is yours.  

NOTE: Flotation beads will color your baits white, adjust your color formulations accordingly.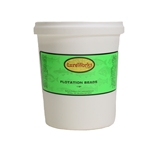 1 Quart
SCT-4009-QT
4.00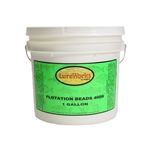 1 Gallon
SCT-4009-GL
10.00