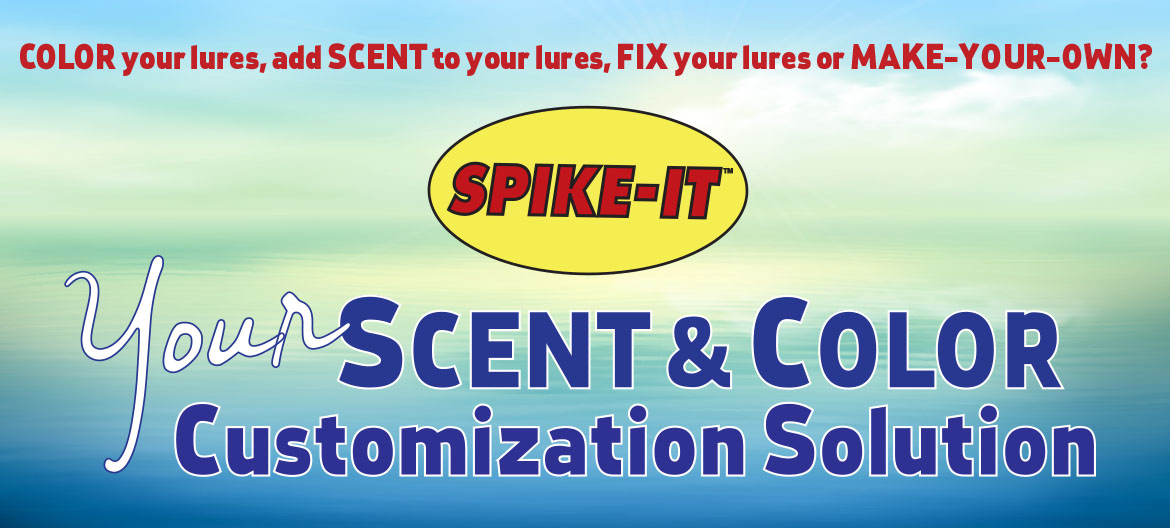 About Us
Spike-It started in the late 1980's in Columbus, Georgia. It was later incorporated in 1993 as Spike-It Bait Company. Our president, Don Rawlins, is the original developer of scented dyes for the fishing industry. He created a patented scented dye, Dip-N-Glo, which is still the industry leader and our #1 seller. Spike-It took its success with Dip-N-Glo and continued to develop and expand its product line, focusing on the customization of soft and hard lures. Talk to any serious angler and you'll find their technique isn't just opening a bag of worms, putting it on the end of a line and throwing it in the water. No, fishing has advanced to so much more. Why do anglers love color and scent customization? Because fish do! When it comes to color and scent customization, Spike-It has it covered! Our extensive variety of products includes tournament strength aerosol attractants, scented dye markers, soft plastic lures, paints and powder coats for jig heads, hooks, spoons, and blades, just to name a few.
In 2011, Spike-It launched the LureWorks brand; a superior line of lure-making supplies serving the needs of the dabbling hobbyist to a growing lure business. Unlike other suppliers, Spike-It products and our LureWorks line are manufactured right here at our plant in Georgia, only excluding molds, tools and airbrushing accessories. Spike-It and LureWorks' products are developed with the customer in mind; to be superior in quality and affordable in price. We've been in the fishing industry for over 25 years. It's proven in the wide-range of quality products we offer and the technical expertise we provide. When we say ispikeit.com is your one-stop shop for customizing and making your own lures, we mean it.
Location & Hours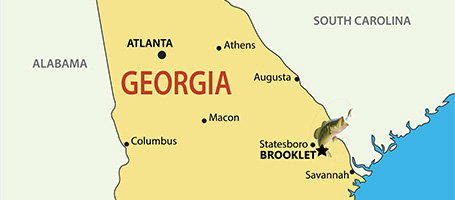 102 Railroad Street | Brooklet, Georgia 30415
Monday - Thursday · 8 am - 5 pm
Friday - Sunday · Closed
News and Announcements!